Community Trust is now Origin Bank
A Letter from our CEO
October 9, 2015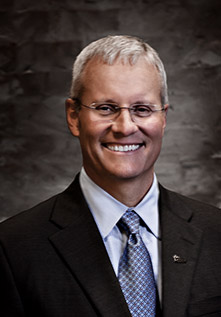 For more than 100 years Community Trust Bank has believed in a certain way of doing business. It started in 1912 when we opened our doors, and it can still be found in our locations across north Louisiana, Texas and Mississippi. Our way of doing business goes beyond transactions and has motivated us to be a different kind of bank, with a different team of bankers. We believe that our desire to be Trusted Advisors for our customers has been one of the things that separates us from the rest.
Your partnership in our growth and accomplishments motivates us to give back to the communities we call home. Our core purpose, to enrich the lives of the people in our community, is not just lip service; it's apparent in our actions and is woven into the fabric of who we are. From little league baseball sponsorships to helping a customer with their first home; from loading bags at the Food Bank to providing financing for business expansion, our commitment has always been to be involved in every aspect of community life in each of our markets.
Today we are poised for continued growth and remain focused on impacting our communities. It is with that in mind that I'm pleased to announce our latest evolution. While we celebrate our past, we step confidently into our future. We move forward without ever forgetting where we came from. Only through our people, customers, shareholders and communities have we built success. So as we move into the future with innovative ideas built on the foundation of our core values, I'm pleased to announce that Community Trust Bank is changing its name to Origin Bank.
The Origin vision is to create a unique banking experience that impacts the world around us. Our name is changing, but our promise remains the same - to make every customer feel like the only customer every time. The word Origin is defined as the point or place where something begins or is created. It is the source or cause of something. The name Origin exemplifies our uniqueness; it's our core strength where everything stems from, the origin.
Our new name pays respect to our past; it embodies who we have been and what we have accomplished. Origin also focuses on who we want to be. Origin is the place where dreams can be created – for our customers, employees, shareholders and communities. We know that changing our name is a bold move, one on which we have spent months of research and due diligence. Our goal through this process has been to create a name that we believe is as unique as we are and one that we could trademark. Some of our markets have an abundance of banks with Community and Trust in their name. We will always be committed to community and we will always understand the importance of trust. Now, with the Origin name, there will no longer be confusion.
Some people may cite this name change as a reason for concern about our growth and worry that we are becoming too large to continue our customer-focused way of doing business. I can say without hesitation that I started with this company 32 years ago as a check file clerk and intend to retire, many years from now, from the same company whose values and purpose have remained the same. Our new name was chosen specifically to pay tribute to our history and the customer-focused culture we have cultivated within our organization over the past century. Our continued investment in our communities in Mississippi, Louisiana and Texas are evidence of our commitment to the relationships we have built with our customers.
Let me assure you, we have not been acquired and we have not merged. We are strategically changing our name, but we are not changing who we are. Our commitment to you and to our communities is stronger than ever. Our bank is stronger than ever. This name reflects that strength. I am excited about our future as Origin Bank. I hope you will join me in that excitement.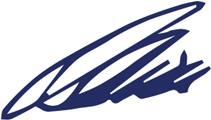 DRAKE MILLS
President & Chief Executive Officer