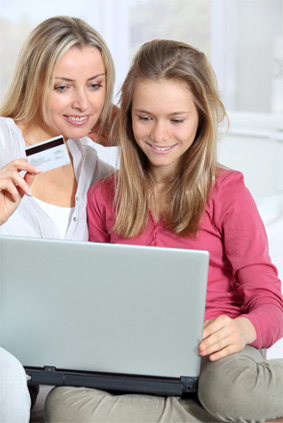 The Origin Bank family debit card allows you and your family members — especially your teenagers — to manage finances. This pre-paid debit card is easy to use on the go, and is considered a safer option than cash. Find a comfortable level of control when it comes to your kids' expenditures. With a pre-paid family debit card, you can:
Allow teens to practice budgeting. Teens can track their card's balance and transaction history at all times, making it easy for them to learn basic budgeting skills.
Monitor spending. Parents have complete control over loading the card with funds. You can even set up automatic deposits (daily, weekly, or monthly) to mimic a scheduled "allowance."
Make purchases. The family card is accepted anywhere that Visa® debit cards are accepted. This also applies to online and over-the-phone purchases.
Enroll for a Family Card Account
Log In to Your Family Card Account