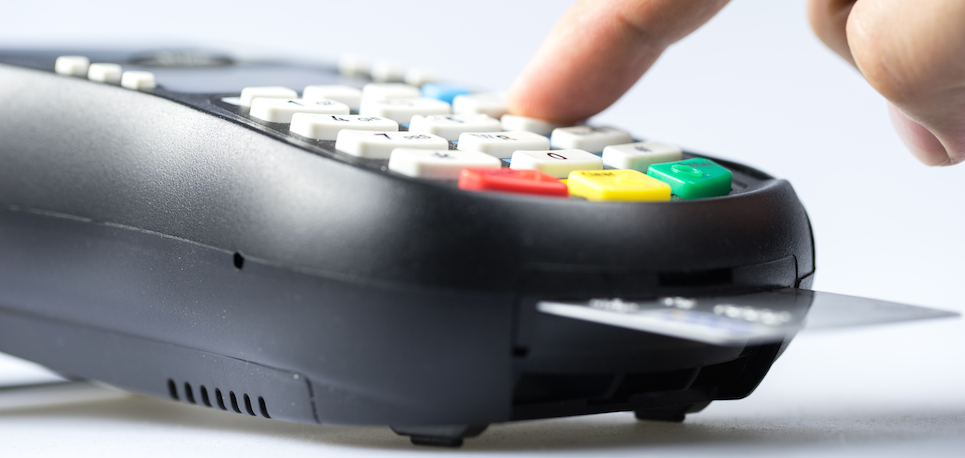 Smarter Technology. Added Security. 
Introducing Origin Bank's new EMV cards, now featuring Visa chip technology. Your Origin Bank card now comes with built-in chip technology. These new cards are not only more secure - they're also easy to use.
How do you use a chip card?
At a Chip Card Reader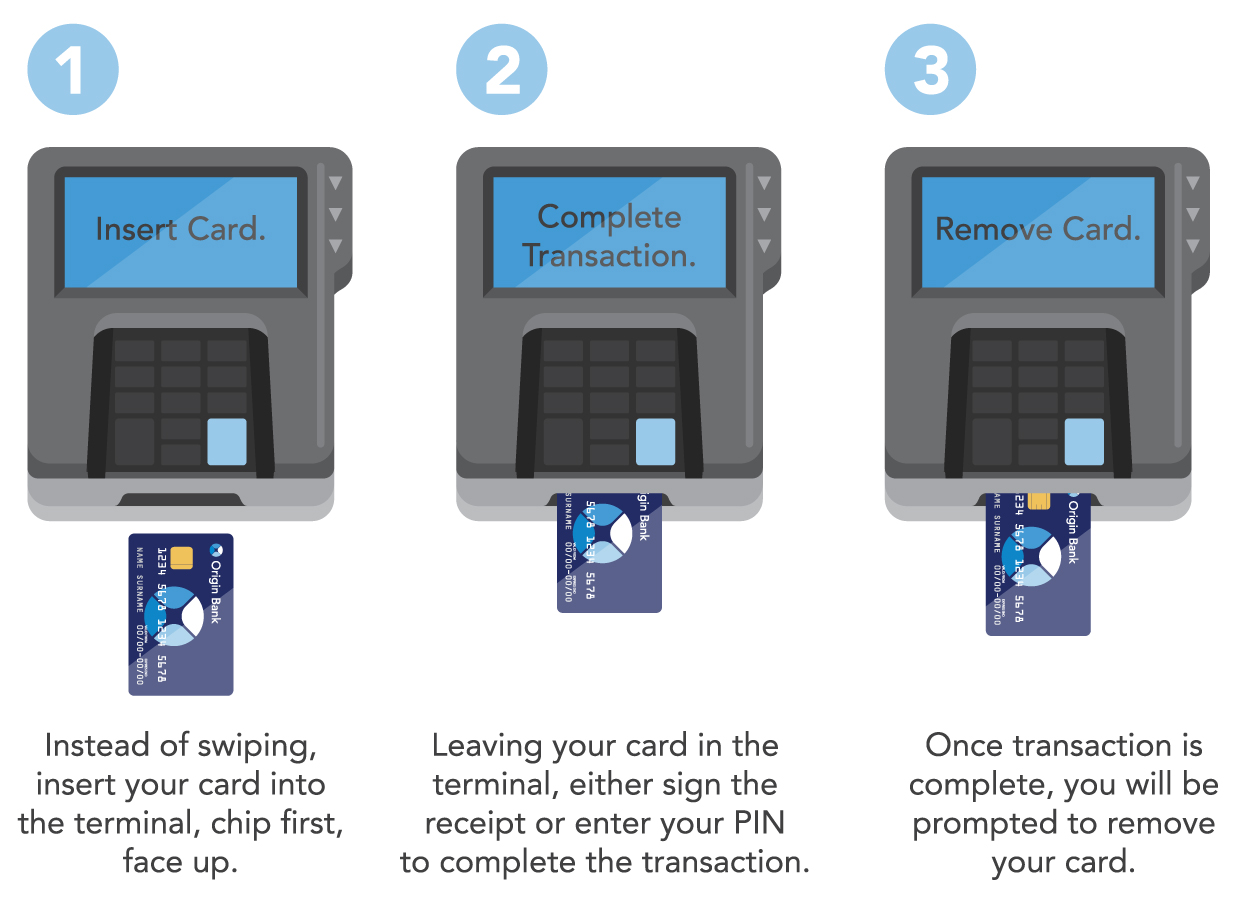 At an ATM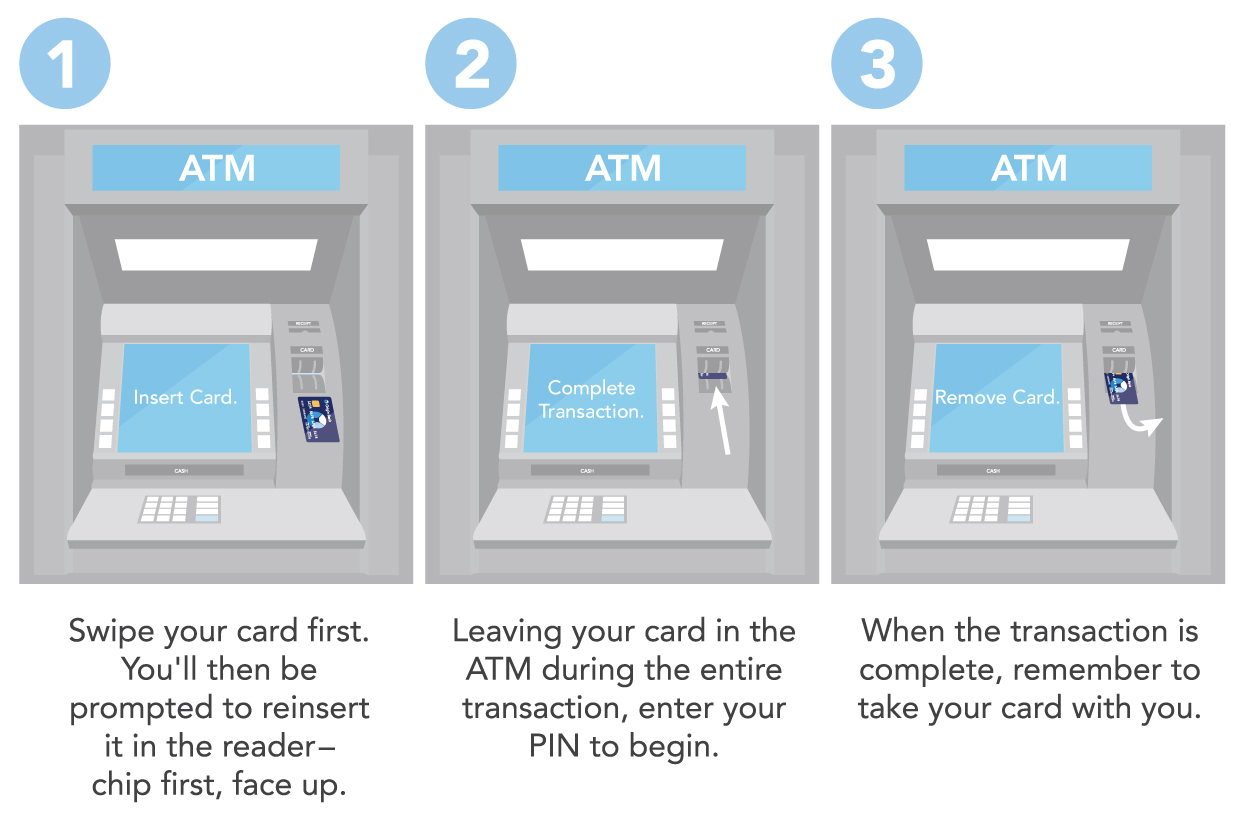 Frequently Asked Questions
Q: What is a chip card?
A:Your Origin Bank Visa credit card now features built-in chip technology. You'll enjoy global acceptance plus an enhanced level of security.
Q: How does chip technology protect my information?
A: Every time you use your card at a chip-activated terminal, the embedded chip generates a one-time use code. This code is virtually impossible to counterfeit and helps reduce in-store fraud.
Q: Where can I use my chip card?
A: You can use your card at millions of places that accept Visa credit cards, at home and around the world.
Q: Can I swipe my card to pay?
A: Yes. If a merchant is not yet chip-activated, you can continue to swipe your card. Keep in mind, you may need to sign for your purchase.
Visa Chip Technology for Businesses - A simple, smart, secure way to protect your business. Click here to get information about making the transition to chip-activated terminals for your business.
*Visa's Zero Liability Policy covers U.S. – issued cards only and does not apply to certain commercial card transactions or any transactions not processed by Visa. You must notify your financial institution immediately of any unauthorized use. For specific restrictions, limitations and other details, please consult your issuer.