While banking becomes increasingly technology driven, physical banking centers are still critical to the neighborhoods Origin Bank serves. They not only add to our customers' convenience, but are also a necessary component in providing the financial expertise our customers have come to expect and enjoy.
We are thrilled to be able to provide our West Dallas neighbors with our new banking center just off I-30 in the Sylvan 30 development area. We've also secured a more convenient space for our Preston Center location.
The Sylvan 30 Banking Center brings Origin's complete range of services to the community, including both personal and commercial banking, home loans and mortgage lending. We also offer drive-through service, and our team is available to conduct business in English or Spanish.
"Our new Sylvan 30 location will provide a wonderful opportunity to expand our reach and introduce Origin's unique brand of personalized relationship banking to both Oak Cliff and West Dallas customers," says Warrie Birdwell, president of Origin's North Texas region.
Meanwhile, our Preston Banking Center has moved to a new location which is even more accessible with drive-through banking and direct, first-floor access.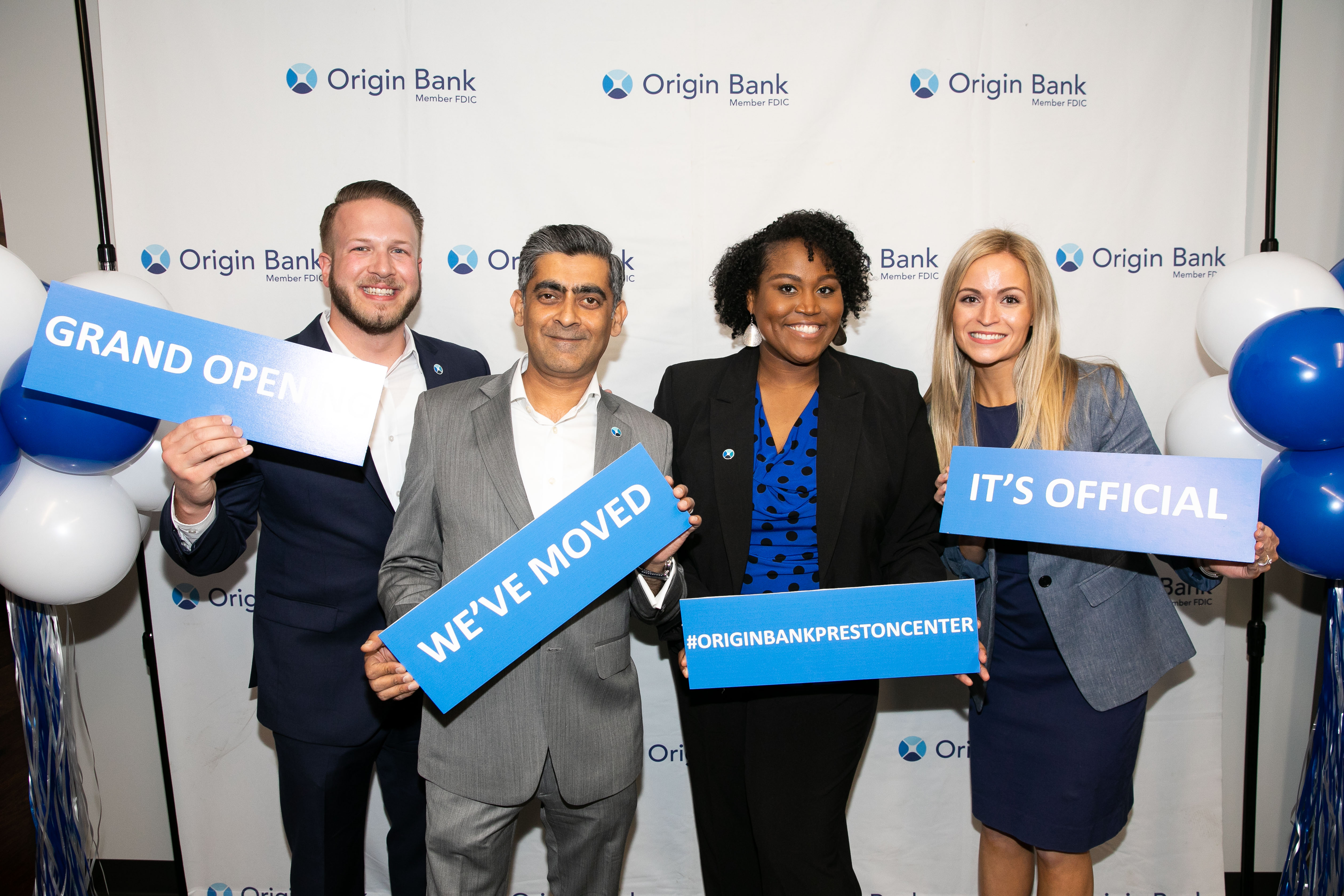 (L to R) John Paul Grafa, Sash Manocha, Ashley Evans, Allie Gulledge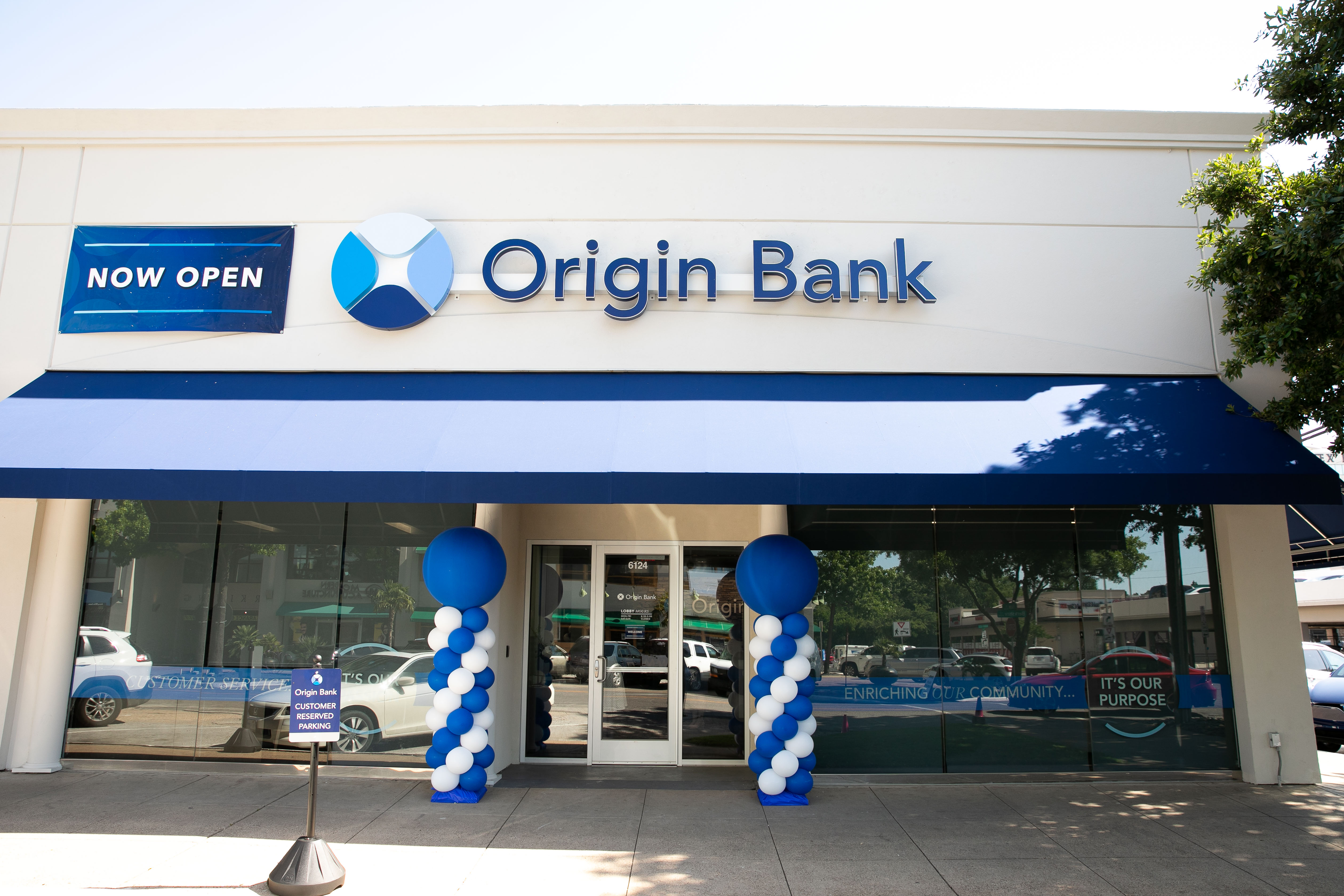 Remember, even if you're comfortable with online and mobile banking, situations inevitably arise in your financial life that can't be resolved with only a digital menu option. Speaking with someone face-to-face ensures the information you get is reliable and accurate, and that you understand your options.
We invite you to stop by the nearest Origin banking center. It probably won't look like a regular bank, and it may not feel like a regular bank -- because our goal is to be a part of your community and provide you the level of service you deserve.
Sylvan 30 Banking Center
1808 Sylvan Ave
Dallas, TX 75208

Preston Banking Center 
6124 Berkshire Lane
Dallas, TX 75225