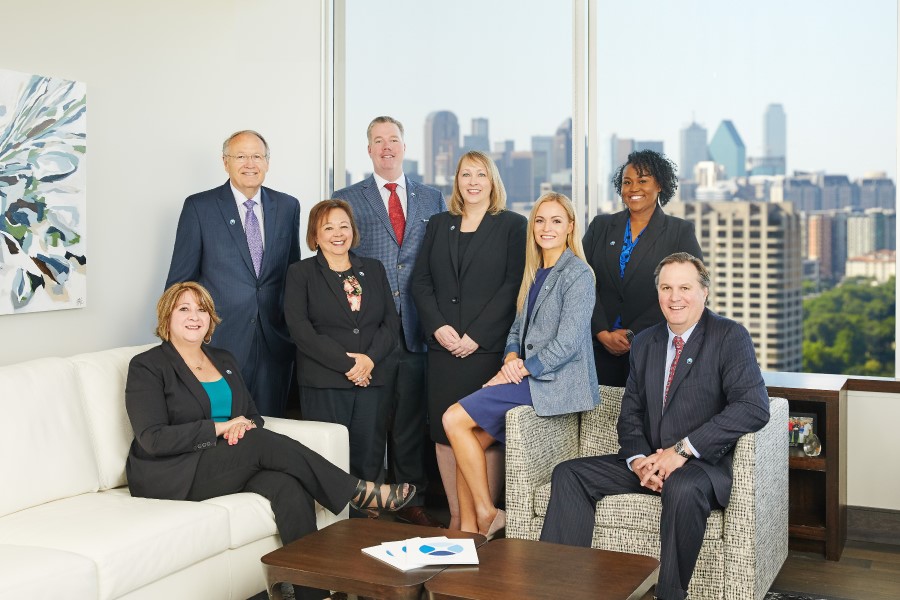 Mortgage Warehouse Lending Team
L-R: Cindy Gressett, Ken Johnson, Elvia Duarte, Warrie Birdwell, Lisa Reiter,
Allie Gulledge, Ashley Evans, Jason Johnson

Origin Bank entered the mortgage warehouse lending industry in 2010 and has seen much success through a "friends and family" business model of collaboration, growing our relationships organically through referrals. Our mortgage warehouse lending team believes in consistently exceeding customer expectations, and will continue to aim to become your preferred warehouse lender. Led by a team of career mortgage bankers, the Origin Bank mortgage warehouse lending team has the ability to understand our customers' needs, and prides itself on being able to provide financing solutions that are not always available from other warehouse lenders.
In addition, our team is proud to be one of the first to offer eMortgage financing - mortgages for which documents are created, transferred and stored electronically rather than by using traditional paper documentation methods. Click here to learn more about our eMortgages.  
For more information, please click here to send us a message or give us a call. Contact our mortgage warehouse lending team today!