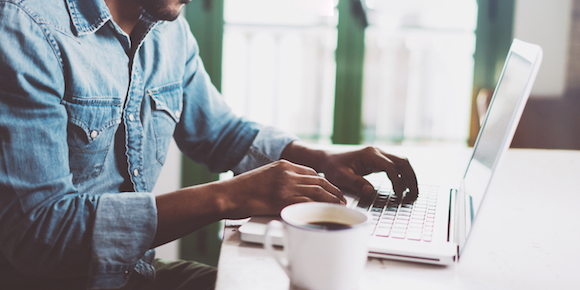 Today, consumers rely on the Internet for everything from shopping and communicating to banking and bill paying more than ever. While we do everything in our power to keep your information safe on our end, it's just as important for you to be well versed in strategies for preventing online fraud and theft.
The FDIC recently published "A Bank Customer's Guide to Cybersecurity," a special edition of the agency's quarterly consumer newsletter featuring tips for preventing online fraud and theft. We recommend that you take some time to read about the different ways to keep your information safe and secure. We've listed some recommended tips below on how you can protect your "cyber home" and how to be safer when using a smartphone or tablet. To read the full special edition newsletter on cybersecurity, click here to go to the FDIC Consumer News website.
---
For a quick overview, here are some simple steps to secure your computers and mobile devices for Internet banking and shopping:
Take extra precautions for logging into bank and other financial accounts. Use complex, unique passwords and don't allow your browser to save your login information on any computer, even your own. Make sure to log out after each session, and always enter the Origin URL manually – links to your bank's page can be phishing attempts (fraudulently attempting to gain your personal info by impersonating a legitimate company or person).
Be sure that any third party website is legitimate before entering your information. If you have any doubts, contact us to verify.
Regularly check your bank accounts for signs of fraud.
Keep your software up to date.
Install anti-virus software that prevents, detects and removes malicious programs.
Use a firewall program to prevent unauthorized access to your PC.
Only use security products from reputable companies.
Take advantage of Internet safety features.
Be careful where and how you connect to the Internet.
---
 Safety Tips for Mobile Smartphones and Tablets
Avoid apps that may contain malware.
Keep your device's operating system and apps updated.
Consider using mobile security software and apps to protect your device.
Use a password or other security feature to restrict access in case your device is lost or stolen.
Back up data on your smartphone or tablet.
Have the ability to remotely remove data from your device if it is lost or stolen.