How to write a business plan
If your hobby has become your passion, you may dream of making it a full-time job. Whether you're a home baker or a freelance writer, you can join the millions of others who turned their dreams into reality by becoming a small business owner. But it takes more than passion to meet your goals — you also need an actionable plan. So how can you get started?
If you want to meet your personal goals while also earning a living, you not only need relationship bankers who care, but you also need a business plan. A business plan is a road map that breaks down your entrepreneurial goals and guides you toward achieving them. You can share your plan with investors, potential partners, and loved ones, illustrating how you plan to make your dreams a reality.
Though it may seem daunting, it's an essential step in establishing your small business. Here's a guide to help you develop your business plan.
1. Understand why you're writing a business plan
The first step is understanding why you need a business plan in the first place.
Many first-time entrepreneurs know they need a business plan to help convince friends, family, and potential investors that their small business can succeed.
But above all, writing a business plan should convince you that your big vision is feasible. If you need help narrowing your focus and creating an actionable plan, consult Origin's Entrepreneur Resource Center. From insurance and lines of credit to fraud prevention resources, use these tools to help your plan blossom into a reality.
After all, entrepreneurship is a risk, and thoughtful preparation helps you determine whether you're investing your time, funds, and energy wisely.
A fully fleshed-out business plan functions as a blueprint for future success. This is where you will formulate your strategy, work out a sales plan, brainstorm your marketing strategy, and show yourself that you really can operate your own business. This plan is the bedrock of any smooth operation, so give your plan the time and effort it deserves.
A strong business plan helps you take a step back and think deeper about your budding business. Sometimes, a small business that sounds great in theory can fail on paper due to a lack of funding, a sparse market, or overwhelming competition.
But if your small business idea survives the plan-writing process, you know it's viable. And when it's time to get down to business, your plan will function as your jumping-off point, demonstrating your vision while also breaking down responsibilities and requirements.
Above all, a well-written business plan is convincing. It shows that your proposal is not just a dream – it can become a reality.
2. Write an executive summary
To get things started, you'll need to write an executive summary. The first page of your business plan provides a snapshot of your small business idea and outlines key points and essential data. It should include important information like
● Mission statement
● Business name
● Brief description of the products and services offered
● Overview of your target market
● Snapshot of your financials
● Overview of your funding requirements
A great executive summary can stand alone, functioning as a sort of entrepreneurial highlight reel. A well-written summary sums up all of the research you've done in one brief, easy-to-share statement. And because many investors want to see the executive summary before anything else, make sure to put your best foot forward.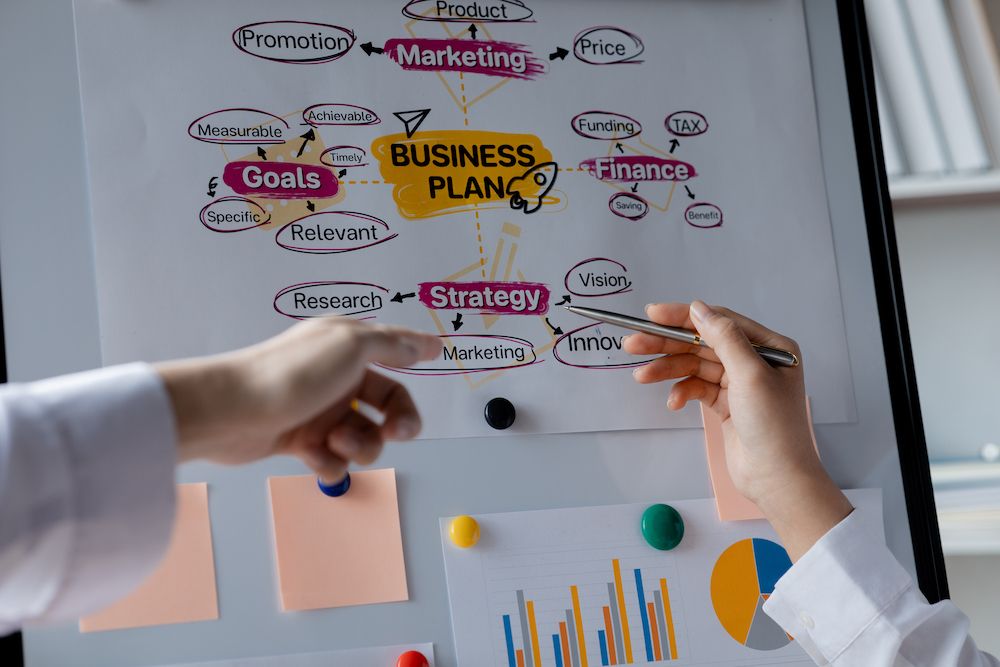 3. Craft a company description
Next, it's time to create your company description.
In this section, you'll need to provide vital information about your business, such as your:
● Registered business name
● Address
● Names and titles of key personnel
This section is also where you should define your business structure. Is it a sole proprietorship or a corporation? If it's a partnership, what percentage of the company does each person own? Be transparent about everyone's involvement.
Offering an overview of your company's origin story and a brief snapshot of your plans also helps to prime the reader for the next section: goals.
4. Outline an objective goals statement
Now it's time to craft an objective statement that outlines your business goals. What do you want to accomplish in the first six months? What about over the next few years? A well-written objective statement explores your short-term and long-term goals, encouraging you to reflect on what you want to accomplish.
This section is also a valuable resource for potential investors. If you're seeking a business loan or outside investment, your objective statement summarizes why you need funding and what you plan to do with it. By clearly outlining how a loan or investment will help your business grow, you can secure funding while also creating a written document to help make sure you're on track to meet your company's short-term or long-term business goals.
5. Summarize your products and services
Successful businesses generate customer value by solving people's problems. That's why the products and services section is the heart of your business plan. It not only summarizes the problem your business solves and offers your solution, but it also explores how your goods and services fit into the marketplace.
Kick-off this section by briefly summarizing the problem you plan to solve for consumers. What is your solution? Answer with a description of your product or service.
Next, paint a picture of the competition. Which other businesses are providing solutions to solve the same problem? Why is your solution better? Whether you offer better prices or more accessible services, this is an opportunity to spotlight what makes your business the better option.
At the end of this section, offer an overview of your milestones and metrics. By showcasing your progress so far and looking ahead to next steps, you can show how your small business idea has grown and how it will continue to blossom.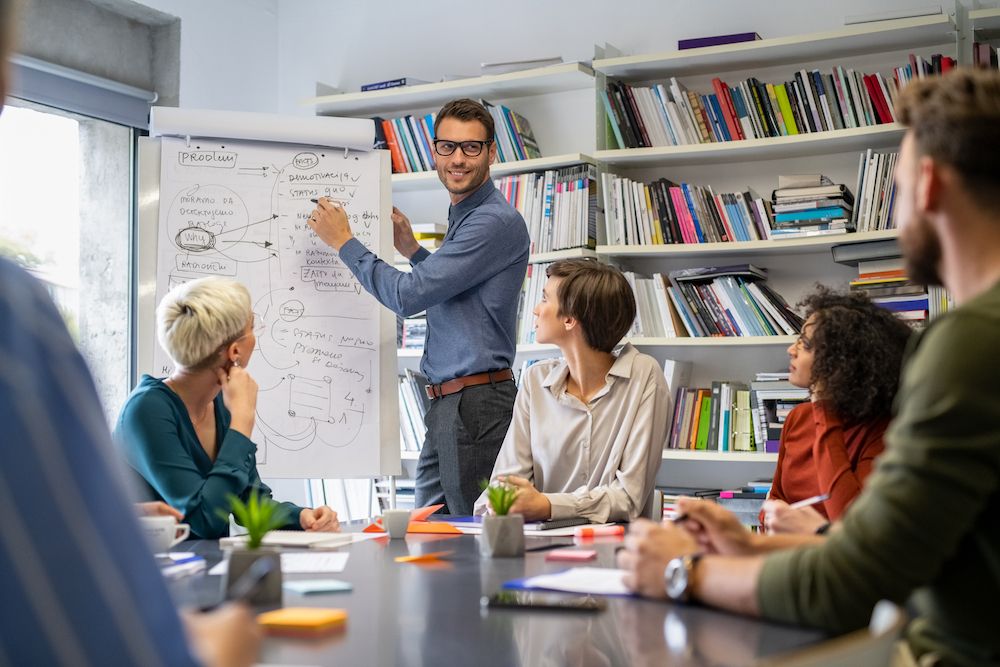 6. Conduct (and present) market research
Market research is the cornerstone of success. Before you start a business, you need to know there's a market for your product or service.
A strong business plan not only analyzes the competition but also evaluates target markets and customer habits. First, size up the competition and determine what sets your business apart. After you've analyzed what they do well (and what you'll do better), it's time to look into an important group: your potential customers.
Who are you serving? Who is your ideal customer? What pain point does your business ease?
To answer these questions, begin by describing your target market. You can't market to an unknown population, so you need to narrow your focus and hone in on a target group. How large is your market? Is it stable, growing, or declining? Which segment of the population are you marketing to?
This market analysis should summarize how your market will grow and why you will thrive. If you can differentiate yourself from your competitors while also winning the perception battle in the eyes of consumers, you have a winning small business idea.
7. Sketch out your marketing strategy
Innovative products and must-have services are great, but in order to succeed you also need good marketing. After all, to support your business, customers need to know you exist. A business is only as strong as its marketing, and this is the section where you address how you'll promote your small business and convince customers to purchase your product or service.
You've already summarized your target market segments. Now, you need to describe how you plan to reach them. Will you rent out billboard space on the highway? Distribute pamphlets? Create a social media account and promote it with targeted ads? How about all of the above?
Whatever your strategy, make sure to align it with your market research. Hone in on your target market with tactics and strategies designed to reach them most efficiently and effectively.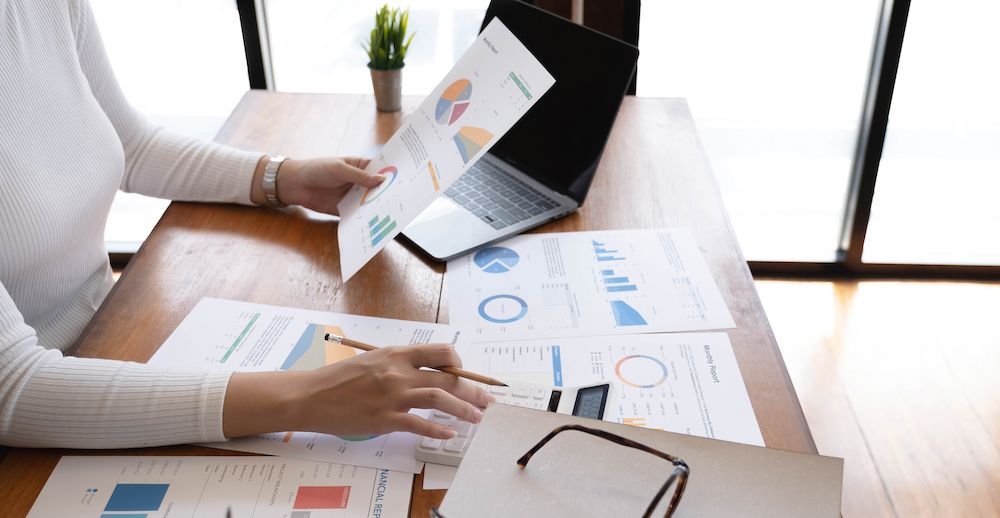 8. Make financial projections
At the end of the day, a business is a money-making venture, and your profitability determines whether your small business will sink or swim. That means you need banking that benefits your bottom line. From treasury management to business checking, get your ducks in a row so you can make accurate projections, especially if you're seeking financing or investors. The financial projections section provides an overview of how your business will make a profit.
A standard financial plan includes:
● Operating budget: A detailed overview of income and expenses.
● Profit and loss (P&L) statement: Also known as an income statement, this is where you enumerate your revenue and expenses to demonstrate your profit-making potential.
● Cash flow statement: While the P&L calculates your income, this statement tracks how much cash you have on hand to fund your small business.
● Balance sheet: Lists the company's assets, liabilities, and equity, indicating the financial health of your business.
● Break-even analysis: This revenue projection illustrates when your business will turn a profit.
9. Create an appendix for additional information
Sometimes, there's information you want to include that doesn't fit nicely in any one section. That's when an appendix comes in handy.
In this final optional section, you can list supporting information like resumes of key employees, legal documents, marketing collateral, site photographs, patents, bank statements, and any other items that support your business plan. If your appendix is more than a few pages, consider including a table of contents to ease navigation.
At Origin Bank, our Trusted Advisors are here to help you turn your small business startup dreams into a reality. Whether you run a small business or a larger commercial operation, we're a sounding board for ideas and a trusted advisor you can always count on in good times and challenging times. Our Trusted Advisors are equipped with expert guidance and entrepreneurial resources to get you started. Learn more at Origin.Bank and connect with an Origin Trusted Advisor in your area.