Through Origin Bank's Project Enrich program, employees are able to use up to 20 hours of paid time each year during work hours to volunteer with charitable organizations within the communities the bank serves. In 2016, Origin logged nearly 1,500 hours through Project Enrich in support of more than 115 non-profit organizations. The Origin team has been busy giving back this holiday season!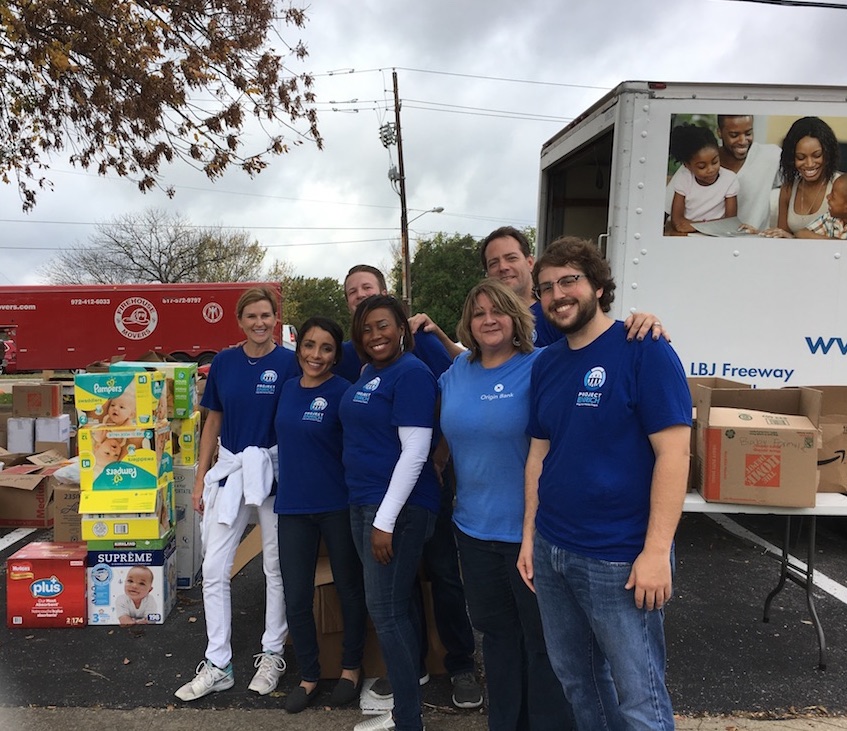 The Dallas team had fun volunteering with Foster Kids Charity. Holly Reed, Natoyia Gates, Alicia Baum, Rob Beesley, John Paul Grafa, Cindy Gressett and Jay Leverenz sorted goods donated for foster families in need for the holidays.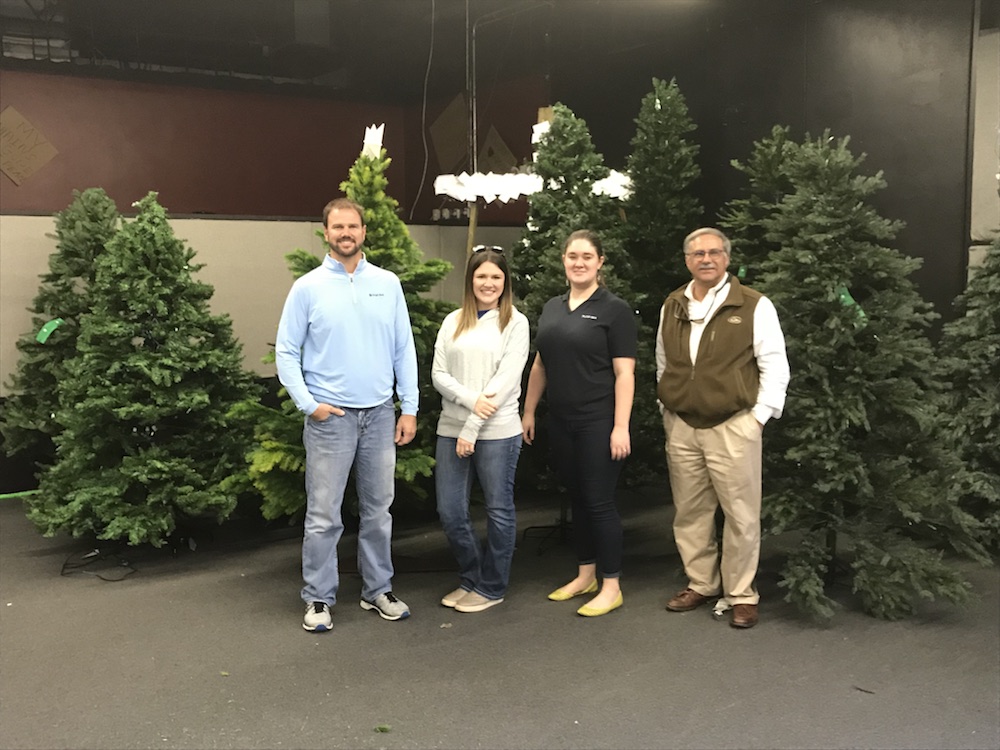 Members of the Monroe team volunteered with the First West Thrift Store, setting up Christmas trees and sorting items for the store's annual holiday sale.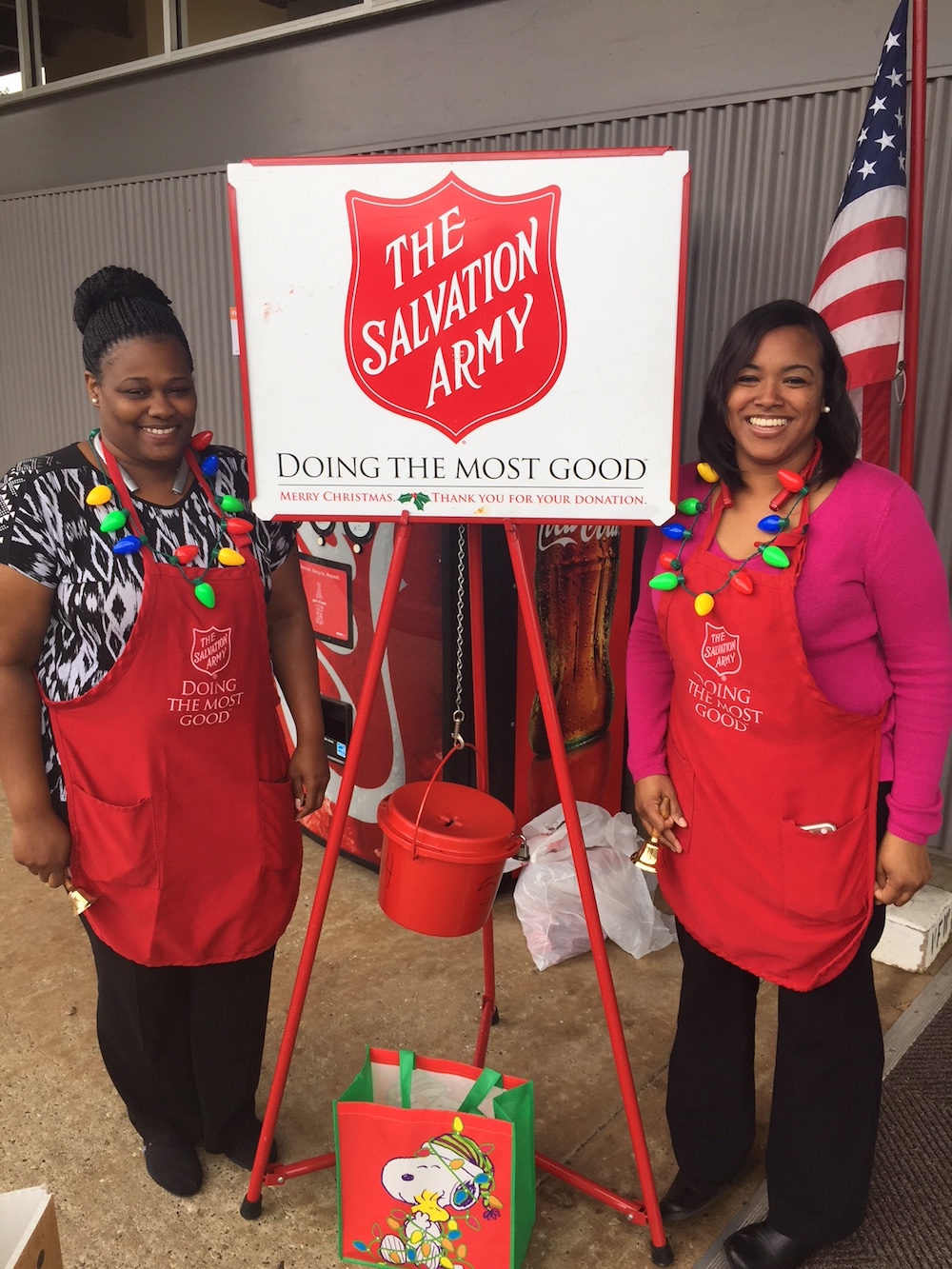 The Ruston team shared smiles in Lincoln Parish, ringing the Salvation Army bell for local grocery shoppers.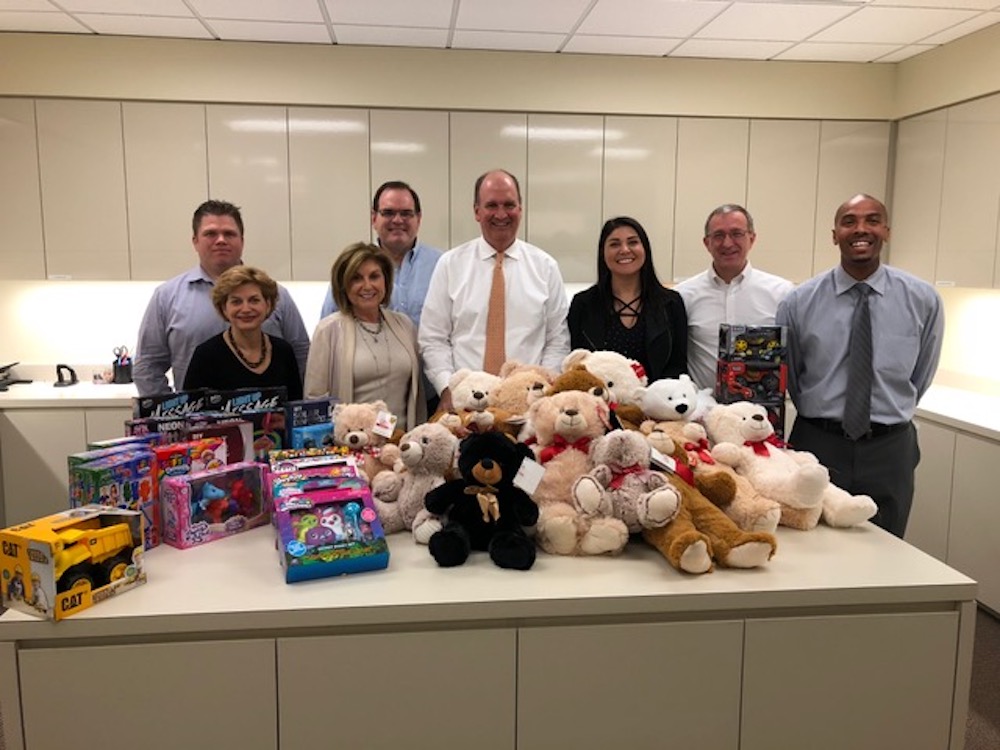 Origin's Houston team is proud to support the annual holiday toy drive for Children's Assessment Center, which helps youths affected by sexual abuse. This year's drive is especially meaningful after the devastation of Hurricane Harvey. Many children served by the center lost everything in the storm. The Houston banking centers collected 200 teddy bears and dozens of fun toys for the kids.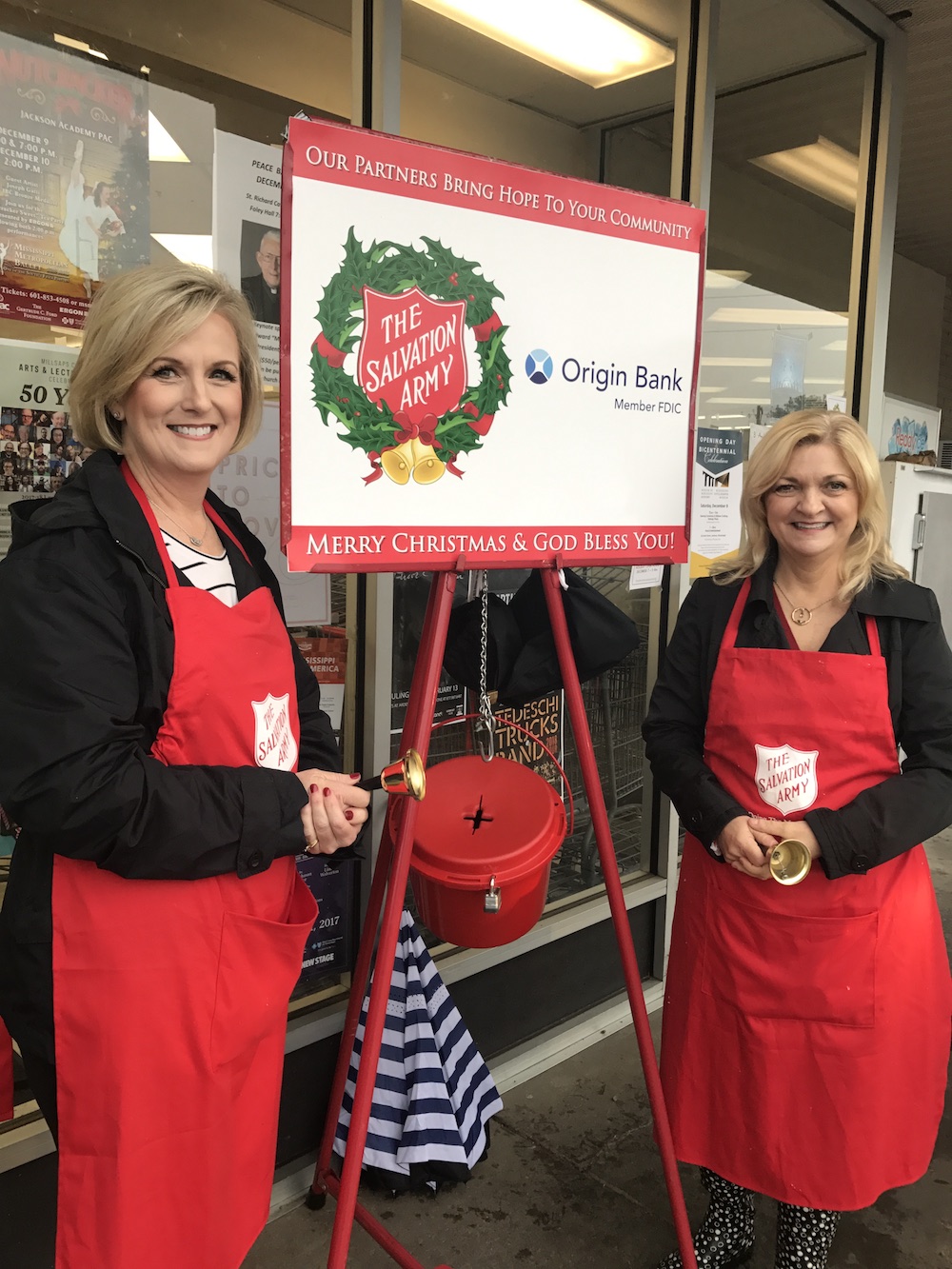 Jonnette Moss, left, and Kathy Coker were among volunteers with the Mississippi team who donated a day of ringing the Salvation Army bell in front of the McDades grocery store in Jackson.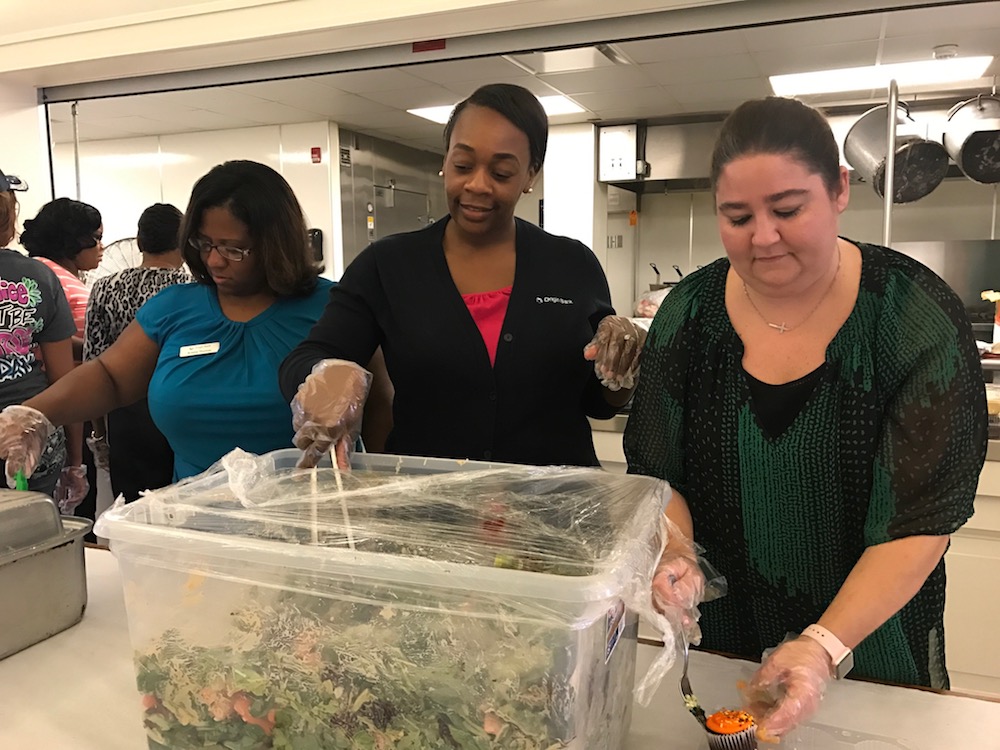 From left, Kristie Thomas, Kela Allen-Williams and Tiffany Rogers with the Mississippi team serve meals in November at the Stewpot Community Services center in Jackson.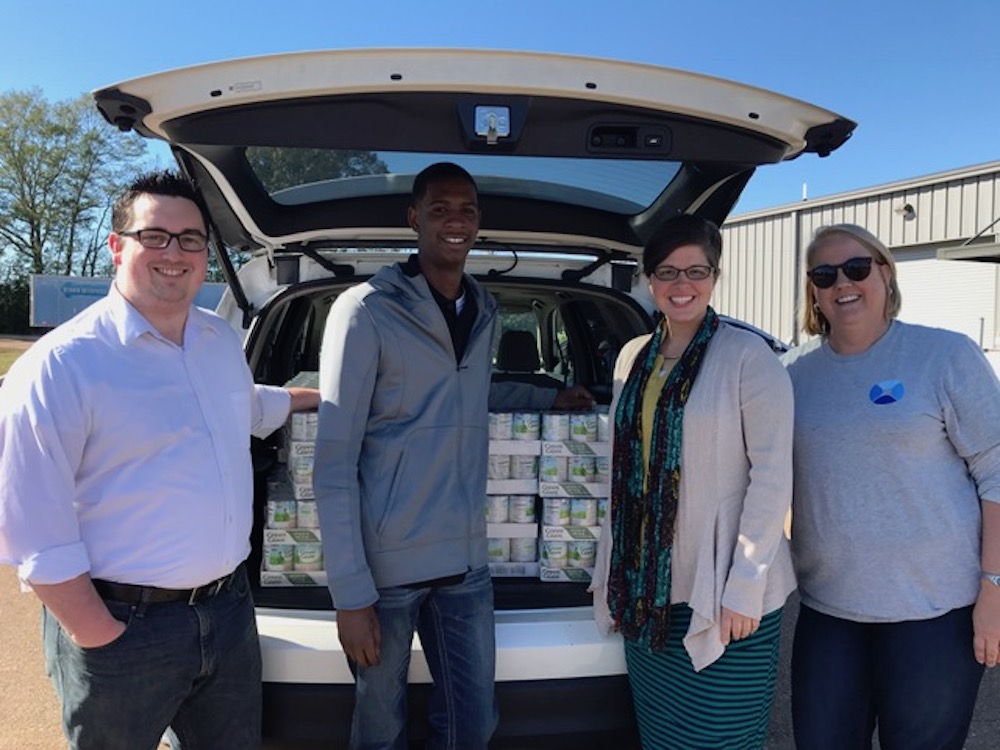 From left, Michael Muirhead, Joe Green, Sabrina Coolman and Mary York with Origin's Mississippi team deliver canned corn in November to Madison Countians Allied Against Poverty, or MadCAAP. The team collected more than 1,100 cans to help feed needy families as part of MadCAAP's Corn Count Challenge.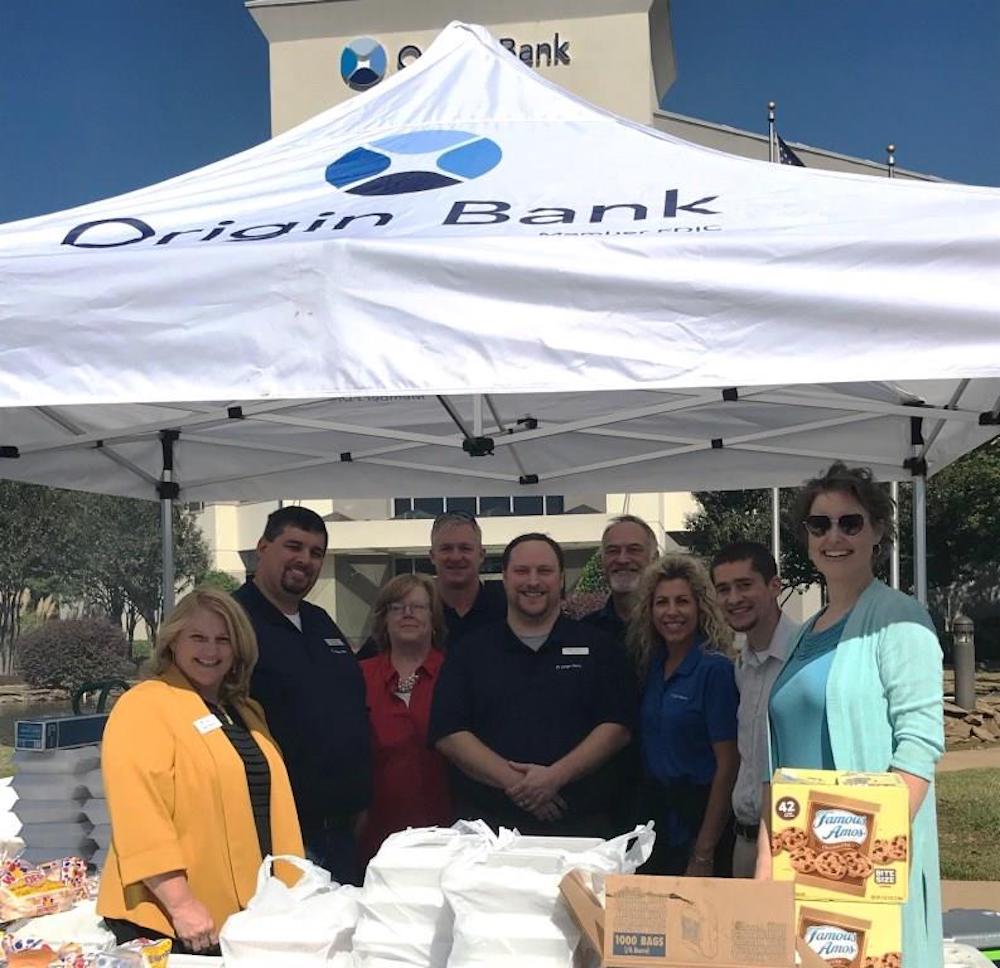 The Shreveport team had fun hosting a Cookout for a Cause and a collection drive benefiting Bossier Arts Council, Gabriel's Closet and Gingerbread House.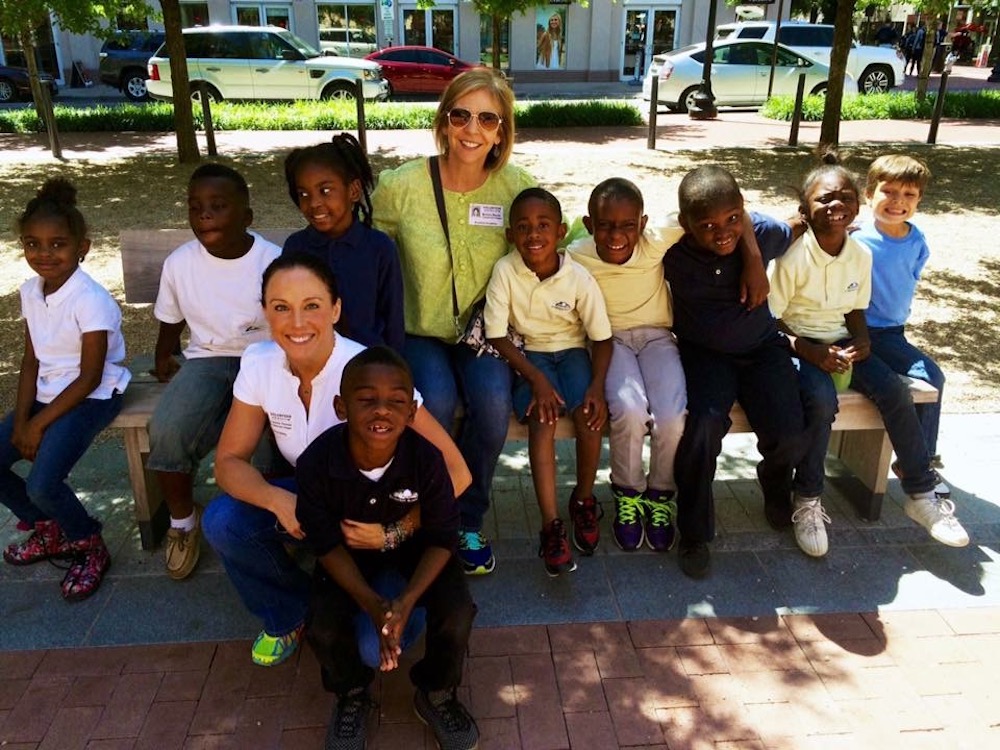 The Fort Worth team has helped several organizations over the holidays, collecting clothing and toiletry items for the Center for Transforming Lives, volunteering for Rivertree Academy and supporting the Tarrant Area Food Bank with canned-good inspections and packing boxes for distribution.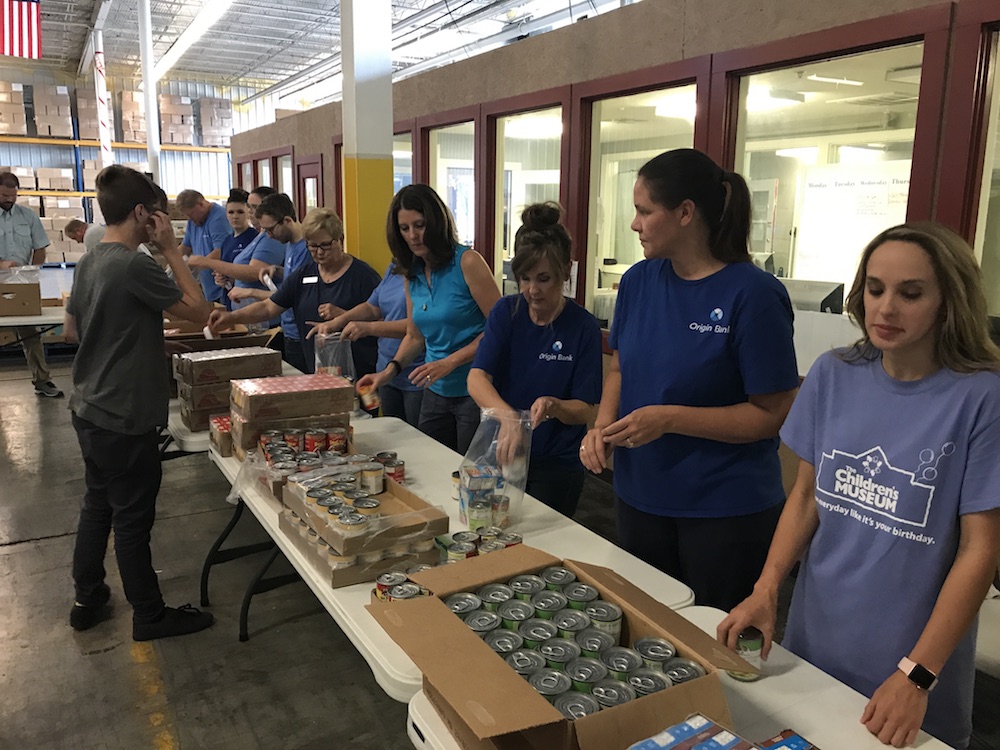 Through the Northeast Louisiana Food Bank's backpack program, the Ouachita team stuffed backpacks of food for kids to take home during the holidays.