Join the Club
Parents know that children grow around the clock. Kids need support and guidance well beyond their time in the classroom. As one of 4,000 nonprofit chapters nationwide, the Boys & Girls Clubs of North Central Louisiana supports kids' needs by providing after-school programs in a safe, supervised environment.
Likewise, Origin Bank supports the local chapter with financial and fundraising expertise. As a member of the chapter's board of directors, Origin CEO Drake Mills has firsthand experience with Boys & Girls Clubs' ability to help kids in North Central Louisiana develop into positive, productive members of society.
"The beauty of the relationship we have with Origin is that we're able to couple that passion with resources," says Eldontá Osborne, Boys & Girls Clubs of North Central Louisiana's executive director.
Among those resources, Origin recently designated Boys & Girls Clubs of North Central Louisiana to be the recipient of a $10,000 donation from the FIS Foundation. Origin received the FIS Impact Award for business innovation, specifically its partnership with MX to roll out its Personal Financial Management tool, driving tangible business results. Bridging business achievements with community causes underscores the importance of the bank's unique relationships.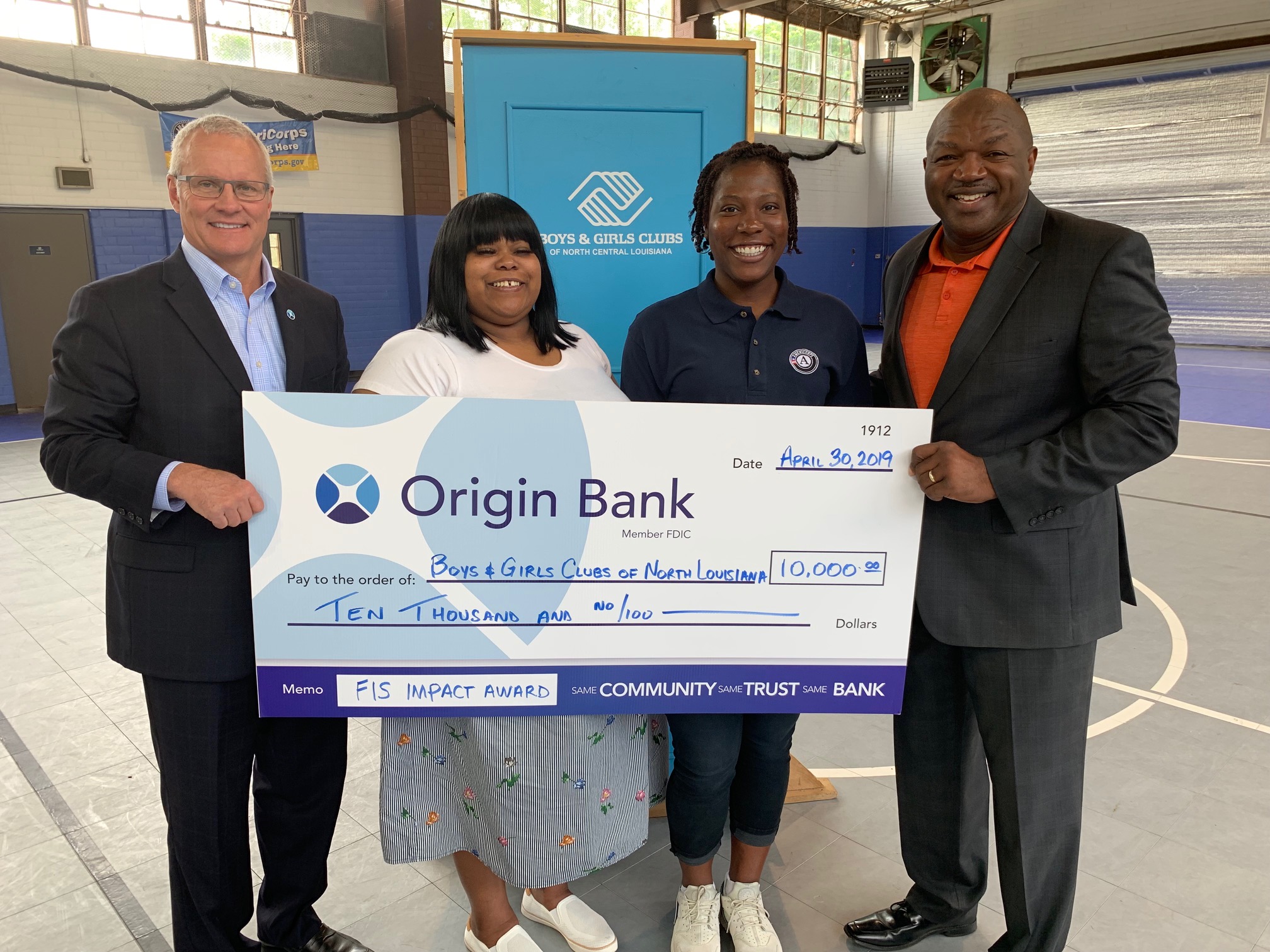 "We focus on kids. At Origin Bank, they're focusing on the community as a whole," Osborne says. "Having Drake on the board has been transformational. When you look at his drive to win, to be the best, you see that."
Mills is equally impressed with Osborne's dedication for children impacted through the club's programs.
"It's magical when you have the opportunity to watch him in his element, in the environment with those kids," says Mills. "His ability to attract talent and put the talent in the right place and not micromanage is a tall order. He does an excellent job at it."